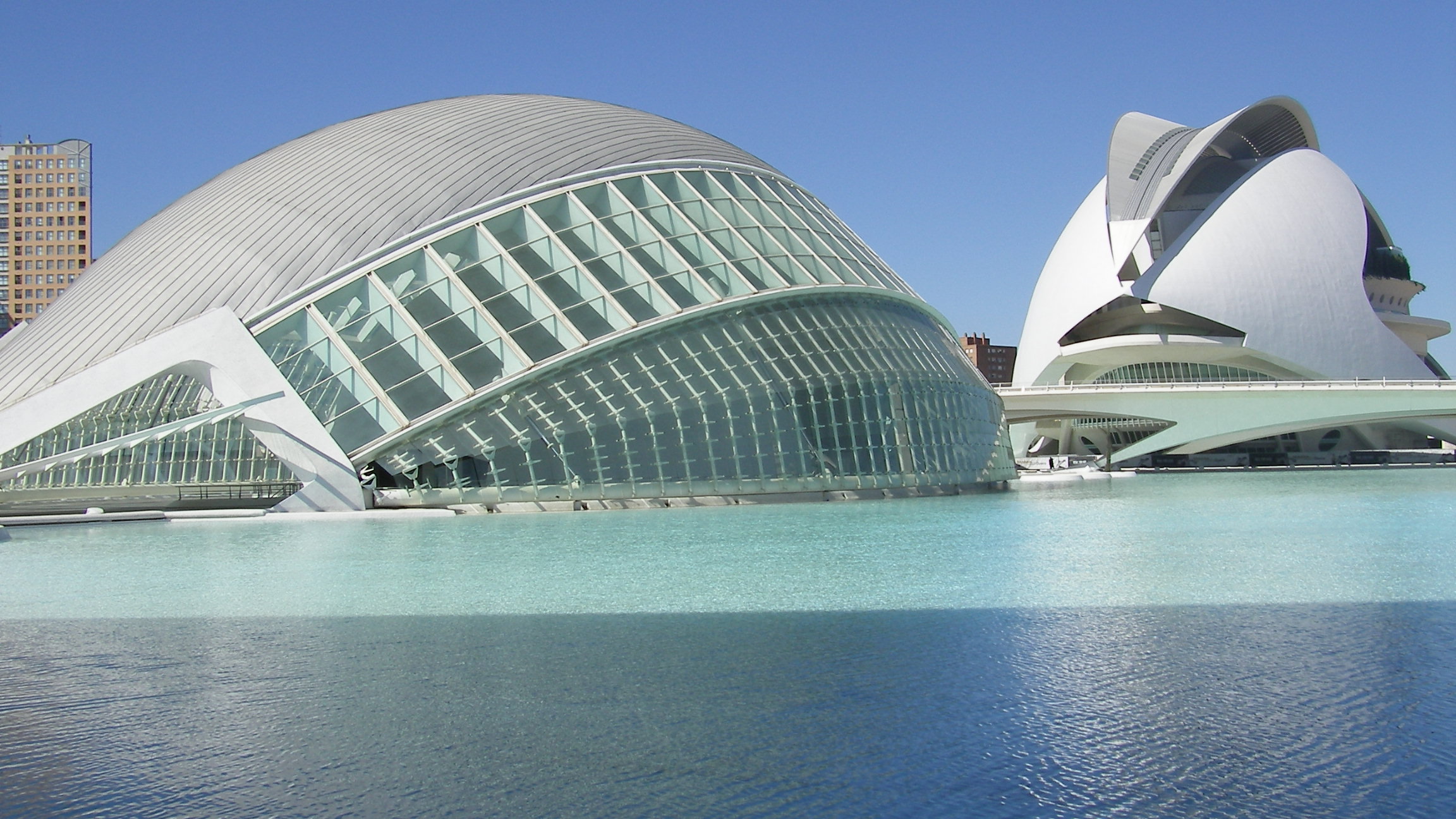 Conference Hotels
A number of recommended hotels by the UPV are listed here.




The abba Acteón Hotel****S is a superior four-star hotel located in Valencia, making it the best option for those visiting Valencia in search of culture, beach, and leisure activities.
Close to the heart of the city of Valencia, the hotel is located minutes from the City of Arts and Sciences, the Fallas Museum and the shopping centers Aqua and El Saler. A few 500 meters away is the Palau de la Musica and the Turia Gardens. In addition, it is perfectly connected with the Port of Valencia and the main beaches in the area, Las Arenas and La Malvarrosa.
The hotel accepts pets up to 10 kg, and on arrival you will be provided with a Welcome Drink.
Address:
abba Acteón Hotel ****S
C/ Vicente Beltrán Grimal, 2
46023 Valencia
GPS: Nº 39 27' 49'' W 0º 20' 52''
Tel: +34 96 331 07 07+34 96 331 07 07
Fax: +34 96 330 22 30
Email: jrecep-acteon@abbahoteles.com
We are here:
Closest stop Bus
Closest stop Subway
Five lines of Bus



 

Barceló Valencia**** is situated on Avenida de Francia, opposite the famous City of Arts and Sciences, which is very close to the port and the Palau de la Música (Music Hall).
This 4-star hotel boasts a total of 187 light-filled, spacious rooms, 10 of them Junior Suites and 2 Suites, giving you easy access to all the leisure and business possibilities of Valencia.
As well as the excellent gastronomy on offer at the hotel, there is the fantastic U-Wellness centre spread over 500 m2 and located on the 10th floor - with spectacular views over the City of Arts and Sciences. This health and beauty centre offers 2 treatment rooms, a gym and a complete water circuit featuring: Finnish sauna, ice booth, cascade, hydro-massage beds, pressure jets, activation shower, central aromatherapy shower, Turkish bath and various health and beauty treatments.
Also, the Malvarrosa beach and the historic city centre are just 5 minutes away, with the stunning Albufera nature reserve only 10 minutes away. If you are arriving by plane, Valencia Airport is only 20 minutes away.
Address:
Barceló Valencia
Avenida de Francia, 11 (esq. Padre Tomás Montañana)
46023 Valencia
Tel: +34 963 306 344
Fax: +34 963 306 831
Email: valencia@barcelo.com

 



The Silken Puerta Valencia **** is a hotel with personality. The façade of the Silken Puerta Valencia brings together the work of the genius Javier Mariscal and cutting edge design with the most traditional of Valencian elements.
Our facilities combine design, functionality and comfort, creating a warm atmosphere to make your stay a pleasant experience, whether you are here for leisure or for business purposes.
The hotel has 157 rooms, several meeting rooms, a café, a restaurant and a car park to cover all your needs.
Address:
Silken Puerta Valencia ****
Cardenal Benlloch, 28
46021. Valencia, España
Tel: +34 963 936 395
Fax: +34 963 936 396
E-mail: silken@hoteles-silken.com

 



The Hotel Solvasa Valencia **** is located in an incredible, unique place. The establishment is in an old factory that has been renovated to create a spectacular setting designed for the peace and relaxation of our clients. Our hotel is situated on one of the city's main avenues, providing excellent links with the port and city centre. We have a wonderful team of staff who provide fantastic customer service. Hotel Solvasa Valencia also offers some exclusive, fully-equipped facilities that have been exquisitely decorated.
Address:
Solvasa Valencia****
Avenida del Puerto, 129.
46022 Valencia – Spain
Tel: +34 963447887
Fax: +34 963447830
Email: solvasavlc@solvasa.com

 



The NH Ciudad de Valencia*** hotel is in the middle of the city's famous Avenida del Puerto. From here, it's a short walk to the port and beaches, while attractions like the city of Arts and Sciences Museum and the Palace of Arts opera house are close by.
5-minute drive to Arena and Malvarrosa beach
10-minute walk from the City of Arts and Sciences subway and bus stops by the hotel
The hotel has 149 comfortable rooms spread over 7 floors. These are decorated in a sleek, contemporary style with neutral colors and red accents. Rooms have free Wi-Fi, flatscreen TVs and minibars, as well as a desk for working.
Address:
NH Ciudad de Valencia ***
Area: Maritimo
Avenida del Puerto, 214,
46023
Valencia - Spain
Tel: +34 96 3307500+34 96 3307500
Tel: Reservations: +32 070 35 00 93+32 070 35 00 93
Tel.: +34 96 3307500+34 96 3307500
Email: nhciudaddevalencia@nh-hotels.com





The Renasa Hotel*** offers its guests luxury and comfort so that you enjoy your stay in Valencia. Our spacious rooms are fully equipped to ensure the greater relaxation and comfort. Thanks to our privileged location, Hotel Renasa is the point of ideal departure for the main tourist attractions of Valencia.
Near the hotel you will find two stations underground, Aragon and Facultats, also the tram station and several bus stops that will keep you connected with any part of the city.
Located in the University zone, the hotel is near to the Mestalla Stadium and close to the Clinical Hospital in Valencia.
Address:
Renasa Hotel ***
Avenida de Catalunya 5
46010 Valencia, Spain
Tel: +34.963 69 24 50
Fax: +34.963 931 824
Email: reservas@hotel-renasa.com
International Education Support Scheme
Book through the International Education Support Scheme and receive a 10% discount when booking accommodation on sites such as Hotels.com, Booking.com, Intercontinental.com, Priceline.com and many others.
EUROSIS is not responsible for room reservations