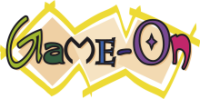 Conference Hotel
A number of rooms have been set aside at the NH Duesseldorf City hotel, which is located in the centre of the capital city on the Rhine. The Oberbilker Market is nearby. The city centre is 2km from the hotel while the old part of the city is 3km away. The motorway is 4km from the hotel.

NH Duesseldorf City
Koelner Strasse, 186-188.
D-40227 Duesseldorf (Germany)
Tel:+49 1805 00 3783
Fax:+49 1805 00 3784
E-mail: reservierungen@nh-hotels.com

The hotel boasts 12 hours room service, Conference services, Babysitting service and a Garden Lounge Bar. It is connected with the Mediendesign Hochschule through a domed gallery. Rooms at the hotel from 75 EUR/night.
Room Prices

Single Room

Double Room

Breakfast

Mention EUROSIS - ref: 106996442 when booking

EUR 109.00 per room/ night for the 24.-26.11.2009
EUR 128.00 per room/ night for the 26.-27.11.2009
EUR 92.00 per room/ night for the 27.-29.11.2009

Same price as single room

Inclusive



International Education Support Scheme
Book through the International Education Support Scheme and receive a 10% discount when booking accommodation on sites such as Hotels.com, Booking.com, Intercontinental.com, Priceline.com and many others.
Other hotel booking links
EUROSIS-ETI IS NOT RESPONSIBLE FOR HOTEL ACCOMMODATIONS