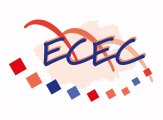 UNDER CONSTRUCTION
Conference Committee
General Conference Chair
Hendrik Van Landeghem, Ghent University, Ghent, Belgium
Local Programme Committee
TBA
Honorary Chair
Uwe Baake, Daimler Buses, Evobus GmbH, Neu-Ulm, Germany
Track Chairs
1.E-Business in CE
Prof. Yo-Ping Huang, Tatung University, Taipei, Taiwan
2.Organization and Management
Abdelmalek Benzekri, IRIT, Universite Paul Sabatier, Toulouse, France
Iris Graessler, Robert Bosch GmbH, Automotive Electronics, Reutlingen, Germany .
3.Supporting Technologies
Ricardo Goncalves, Univ. Nova de Lisboa, UNINOVA, Caparica, Portugal .
4.Engineering Process Management and Modelling
Antonio Carvalho Brito, FEUP, University of Porto, Porto, Portugal .
Imed Kacem, University of Technology of Troyes, Troyes, France .
Christian Andreas Schumann, University of Zwickau, Zwickau, Germany
5.Embedded Systems
Stefano Marrone, Second University of Naples, Caserta, Italy .
Michael G. Salloker, FH JOANNEUM Gesellschaft mbH, Kapfenberg, Kapfenberg, Austria .
6.Engineering Data Management and Information Modeling
Uwe Baake, Daimler Buses, Evobus GmbH, Neu-Ulm, Germany
Joachim Herbst, Daimler AG, Research and Technology, Ulm, Germany .
7.Formal Methods
Mauro Iacono, Seconda Università di Napoli, Caserta, Italy .
Rachel Moreau, Hasselt University, Diepenbeek, Belgium
8.Collaborative CE environments for virtual teams
Paul Stratil, Stuttgart, Germany
9.CE Enhanced Lean Manufacturing
Jose Antonio de Sousa Barros Basto, FEUP-University of Porto, Portugal
Jean-Claude Hochon, AIRBUS, Blagnac, France .
Rik Van Landeghem, Ghent University, Zwijnaarde, Belgium .
10.Practical Applications and Experiences
Irfan Manarvi, Center of Advanced Studies in Engineering, Islamabad, Pakistan .