Conference Exhibition
A special exhibition will be held during the conference focused on industrial engineering simulation software. For more information please contact EUROSIS for further details. (Philippe.Geril@eurosis.org)
A link to the different exhibit formulas can be found here.
Diverse Activities
For demonstrations or video sessions, please contact Philippe Geril. Special sessions can be set up for vendor presentations in co-ordination with the scientific program. User Group meetings for simulation languages and tools can be organised the day before the conference. If you would like to arrange a meeting, please contact the Conference Chairs. We will be happy to provide a meeting room and other necessary equipment.
Partners for projects session(s) will be organised by EUROSIS to give potential project teams or individuals the opportunity to present their research in order to link up with fellow researchers for future research projects. Those wishing to participate in this session need to send a proposal to Philippe Geril. This falls within the scope of the plans for EUROSIS TC's.
Exhibitors at ISC'2007

ESI Group is the world's leading company for the numerical simulation of prototype and manufacturing process engineering in applied mechanics. The key to ESI Group's success is the use of realistic material physics, providing "as good as real" virtual solutions, in order to replace the lengthy trial and error processes on real prototypes.
ESI Group has developed an entire suite of coherent industry-oriented applications to realistically simulate a product's behavior during certification testing, to fine tune the manufacturing processes in synergy with the desired product performance, and to evaluate the operational or accidental environment's impact on product usage. ESI Group's product portfolio, which has been industrially validated and combined in multi-trade value chains, represents a unique collaborative, virtual engineering solution, known as the Virtual Try-Out Space (VTOS), enabling a continuous improvement on the virtual prototype.
More information about the company can be downloaded here

.
Radex Innovation Centre
room 4.57
Rotterdamseweg 183 C
2629 HD Delft
THE NETHERLANDS
Phone: +31 (0)15 2682501
Fax: +31 (0)15 2682514
Contact: Matteo Palmonella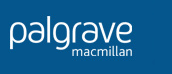 PALGRAVE MACMILLAN PUBLICATIONS
| | |
| --- | --- |
| | Information about their new "Journal of Simulation" will be available at the conference and will be distributed to all participants. |
For more information please contact:
Aaron Reid
Journals Marketing Executive
Palgrave Macmillan
Houndmills,
Basingstoke,
Hampshire
RG21 6XS, UK
E-Mail: a.reid@palgrave.com
Website: www.palgrave-journals.com
Phone: +44 (0)1256 302959 ext 3010
Fax: +44 (0)1256 330688