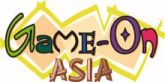 Conference Hotels
A number of rooms for the participants to the GAMEON ASIA '2007 conference will be set aside at different hotels in the vicinity of the conference site.
Near Kusatsu station (near the campus)
In Kyoto City
New Miyako Hotel (near Kyoto station)
TEL: +81-(0)75-661-7111
FAX: +81-(0)75-661-7135
http://www.miyakohotels.ne.jp/newmiyako/english/index.html
ARK-Hotel Kyoto (near Kyoto downtown area)
TEL: +81-(0)75-812-1111
FAX: +81-(0)75-822-6201
http://www.ark-kyoto.net/index_e.html
For more information on accommodations in Kyoto City, please visit the following site:

http://www.pref.kyoto.jp/visitkyoto/en/info_required/accommodation/
Beware all accommodations will be blocked for the participants till February 15th, 2007.
After that date rooms will be available on a first come first served basis.
Hotel registration forms will be posted here asap
Check back for further updates here:

In Cooperation with: