Dear Colleague,
With this email I would like to wish you and your family a Merry Christmas and a Happy and
Prosperous 2020.
Many thanks, also, for your continued support of EUROSIS and its activities. Truly appreciated.
As in previous years, I have now linked and added all 2007 and 2008 proceedings (some 15 books in total) for free download in pdf on
https://www.eurosis.org/cms/?q=taxonomy/term/58
Or you can go to the respective conference overview pages,
where I have done the same if the aforementioned page is too busy to download from.
Furthermore, for your future diary I provide herewith as much info as possible on our 2020 - 2021 conferences
- SCIFI-IT'2020, March 23-25, 2020, Ghent, Belgium
- FOODSIM'2020, April 5-9, 2020, University of Leuven/Campus Ghent, Ghent, Belgium , Ghent, Belgium
- ISC'2020, June 8-10, 2020, UCD Dublin, Ireland
- GAME-ON'2020, September 23-25, 2020, University of Aveiro, Aveiro, Portugal
- ESM'2020, October 21-23, 2020, LAAS, Toulouse, France
- MESM'2020-GAME-ON ARABIA'2020, November 2020, Dubai (TBC)
- ISC'2021, June 2-4, 2021, University of Malta, Valletta, Malta
- ESM'2021, October 2021, Link Campus University, Rome, Italy
Enjoy our attached EUROSIS Christmas Card with best wishes BELOW
Best Wishes
Philippe
The EUROSIS office is closed from December 23, 2019 to January 3, 2020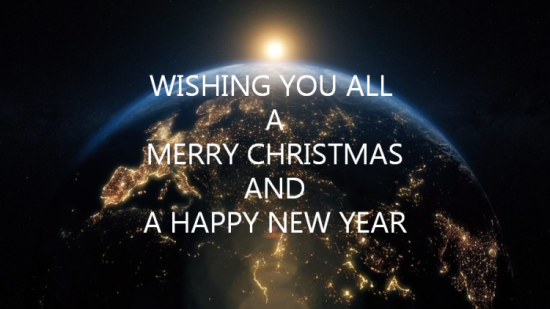 or you can download it here:
https://www.eurosis.org/cms/files/EUROSIS_XMAS.png
Philippe Geril
EUROSIS -ETI
Greenbridge Science Park
Ghent University - Ostend Campus
Wetenschapspark 1, Plassendale 1
B-8400 Ostend, Belgium
Tel: OO32.59.255.330
E-mail: philippe.geril@eurosis.org
E-mail: pgeril@yahoo.co.uk
URL: https://www.eurosis.org
*********************************************************************
* Your Scientific information site on *
* Computer Simulation - Concurrent Engineering - Multimedia- Games *
* WWW.EUROSIS.ORG *
*********************************************************************
THINK BEFORE PRINTING
**** DISCLAIMER ****
"This e-mail and any attachments thereto may contain information
which is confidential and/or protected by intellectual property
rights and are intended for the sole use of the recipient(s) named
above.
Any use of the information contained herein (including, but not
limited to, total or partial reproduction, communication or
distribution in any form) by persons other than the designated
recipient(s) is prohibited.
If you have received this e-mail in error, please notify the sender
either by telephone or by e-mail and delete the material from any
computer.
Thank you for your cooperation."
===============================================================
This email is sent out to all those on the EUROSIS-ETI database.If
you want to be removed from this database or want to update your
address details, please send an email to Philippe.Geril@eurosis.org
===============================================================