Conference Venue
Described as the greatest meeting of land and sea, Monterey County encompasses some of California's most stunning scenery while offering world-renowned Monterey Attractions and recreation.

From the dramatic Big Sur coastline to romantic Carmel and Pebble Beach to historic Monterey and its diverse peninsula communities, to the fertile Salinas Valley, Monterey County offers a rich and complete variety of destinations for the leisure or business traveler. A first-time trip to Monterey County should include such sites as the Monterey Bay Aquarium, Cannery Row, Fisherman's Wharf, 17-Mile Drive, National Steinbeck Center, Elkhorn Slough and Monterey Wine Country.
First established in 1770 by Father Junípero Serra and Gaspar de Portolà, Monterey served as the capital of California from 1777 to 1849, under the flags of Spain and Mexico. It was also the site of the July 7, 1846 Battle of Monterey during the Mexican-American War. It was on this date that John D. Sloat, commodore in the United States Navy, raised the U.S. flag over the Monterey Customs House and claimed California for the United States. In addition, many Californa "firsts" occurred in Monterey. These include California's first theater, brick house, publically funded school, public building, public library, and printing press. California's first constitution was also drafted here in October 1849.

Monterey has a rich history as a center for California painters in the late 19th and early 20th centuries. Such painters as Arthur Frank Mathews, Armin Hansen, Xavier Martinez, Rowena Meeks Abdy and Percy Gray lived or visited to pursue painting in the style of either En plein air or Tonalism.
Monterey had long been famous for the abundant fishery in Monterey Bay. That changed in the 1950s, when the local fishery business collapsed due to overfishing. The famous Cannery Row has now been turned into a tourist attraction, with restaurants and shops in the historical site. It is also the location of the Monterey Bay Aquarium.

The city is now famous for its abundant sea habitat, including kelp seaweed forests, sea otters and sea lions. The large diversity of sealife draws thousands of scuba divers each year to Monterey, which is considered one of the best regions for the sport in Northern California.
Monterey is also the location of one of the largest aquariums in North America, Monterey Bay Aquarium, and hosts several important marine science laboratories. Monterey's geographic location gives scientists access to the deep sea within hours. Just miles off the shores of Monterey is Monterey Canyon, an underwater canyon two miles deep.

The Larkin House, a part of the Monterey State Historic Park and a National Historic Landmark, was built in the Mexican period by Thomas Oliver Larkin and is an early example of Monterey Colonial architecture. The Old Customhouse, the Old Town Historic District, and the Royal Presidio Chapel are also National Historic Landmarks. The Cooper-Molera Adobe is a National Trust Historic Site.

Colton Hall, built in 1849 by Walter Colton, was originally a public school and government meeting place. It also hosted California's first constitutional convention. Today it houses a museum, while adjacent buildings serve as the seat of local government.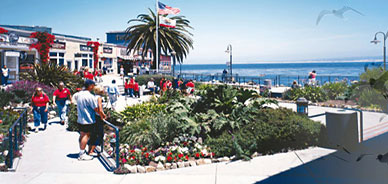 A view of Steinbeck Plaza
© Wikipedia
---
Conference Site

NPS at a Glance

The School
The Naval Postgraduate School is an academic institution whose emphasis is on study and research programs relevant to the Navy's interests, as well as to the interests of other arms of the Department of Defense. The programs are designed to accommodate the unique requirements of the military.

The Campus
Located in Monterey, California, on the Pacific Ocean 120 miles south of San Francisco, the Naval Postgraduate School campus covers 627 acres of land. The site, which has been home to NPS since 1947, houses state-of-the-art laboratories, numerous academic buildings, a great library, government housing and impressive recreational facilities.

The Students
Nearly 1,500 students attend the Naval Postgraduate School. The student body consists of officers from the five U.S. uniformed services, officers from approximately 30 other countries and a small number of civilian employees. Selection of officers for fully funded graduate education is based upon outstanding professional performance as an officer, promotion potential and a strong academic background.

The Faculty
The faculty, the majority of whom are civilians, are drawn from a broad diversity of educational institutions and represent a prestigious collection of scholars. Faculty/student interaction is high. Every class is taught directly by a faculty member--over 99% of whom have a Ph.D.

More information about the history of NPS can be found on:
http://www.nps.edu/Aboutnps/Navigation/Heritage.html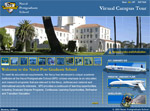 You can have a virtual tour of the Naval Postgraduate School following this link: http://www.nps.edu/Aboutnps/virtual_tour/NPSVirtualTour.html
© NPS
You will be required to enter the Naval Postgraduate School via the Main Gate on Del Monte Avenue, where you will have to show either your Driver's Licence, ID or Passport before being allowed to enter the site.
---
| | | |
| --- | --- | --- |
| | How to reach Monterey and the Conference Site | |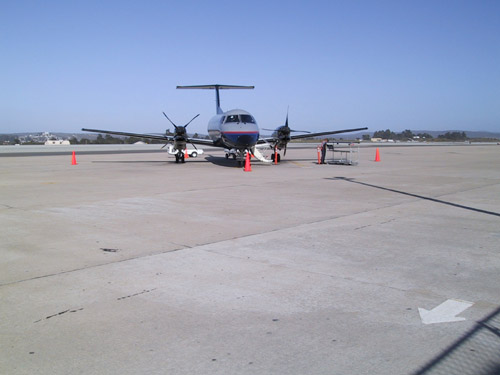 By Air
Airports



Monterey is served by Monterey Peninsula Airport
---
Flights with:
FOR MORE INFORMATION CONTACT:
American Eagle Airlines Monterey Peninsula Airport: Tel: (800) 433-7300
America West Monterey Peninsula Airport: Tel: (800) 235-9292
Monterey Peninsula Airport Monterey Peninsula Airport: Tel: (831) 648-7000
United Airlines Monterey Peninsula Airport: Tel:(800) 241-6522
From Monterey Peninsula Airport
| | |
| --- | --- |
| 1. | Upon leaving immediate vicinity of Passenger Terminal, Olmstead Road bears to the right, away from runway. |
| 2. | Take first right onto Garden Road. |
| 3. | Take Garden Road westbound for approx. 2 miles to first stop light and make a left onto Mark Thomas Drive. |
| 4. | Proceed on Mark Thomas Drive for approx. ¾ mile to first traffic light. |
| 5. | Take a right onto Sloat Avenue. |
| 6. | Follow Sloat Avenue to Del Monte Avenue. |
| 7. | Turn right on Del Monte Avenue and enter via the NPS main gate. |
2.5 miles (or 5 minutes)

Local Transportation - Government transportation is not furnished from any of the above airports to NPS. Taxi/shuttle service is available. Taxi - metered rates apply... arrange for Monterey/Salinas shuttle service if you fly into SFO or SJO). Cab fare from MRY to NPS is $7.00. Shuttle - Monterey/Salinas Airbus $30/person each way; 831.883.2871. (LINES 21 AND 3)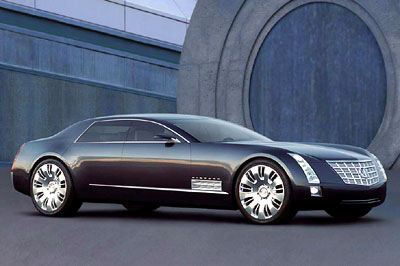 By Road
By Car
From San Francisco and San Jose
| | |
| --- | --- |
| 1. | Take US Route 101 South to Prunedale. |
| 2. | At Prunedale, take CA Route 156 (West) to CA Route 1 (South). |
| 3. | Proceed on CA Route 1 (South) to Monterey. |
| 4. | Take the "Del Monte Avenue" exit. |
| 5. | Follow the signs to Del Monte Avenue and enter via the NPS main gate, located on Del Monte Avenue. |
116 miles (or ~2hrs)

From Los Angeles and San Diego
| | |
| --- | --- |
| 1. | Take US Hwy 5 North to Sacramento. |
| 2. | At Lost Hills, take CA Route 46 west to Paso Robles. |
| 3. | At Paso Robles, take US Route 101 north to Salinas. At Salinas, take CA Route 68 west to Monterey. |
| 4. | Follow 68 to Monterey… that is, stay left onto CA Route 1 (south). |
| 5. | Immediately take the "Monterey Exit" off of CA Route 1 (south). |
| 6. | Stay in the left hand lane of the exit. Turn left at the first light… onto Aguajito Road. |
| 7. | Follow Aguajito south to and take a left at Mark Thomas Drive (approx. ½ mile). |
| 8. | Follow Mark Thomas Drive and take a left onto Sloat Avenue. |
| 9. | Follow Sloat Avenue to Del Monte Avenue. |
| 10. | Turn right on Del Monte Avenue and enter via the NPS main gate. |
335 miles (or 5.5hrs)
---

By Train
AMTRAK
455 Market Street, Suite 970
San Francisco, CA 94105
(800) USA-RAIL / (415) 546-4418

You can download the present time-schedule in pdf format here.
---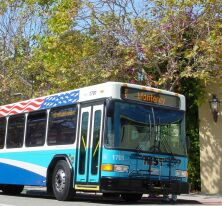 By Bus and Coach

Bus Service is provided by
Monterey Salinas Transit.
P.O. Box 2751
Monterey, CA 93942
(831) 373-7777
Car Rental

Avis Cars
Budget
Hertz

Thrifty
---
| | | |
| --- | --- | --- |
| | Other Monterey Links | |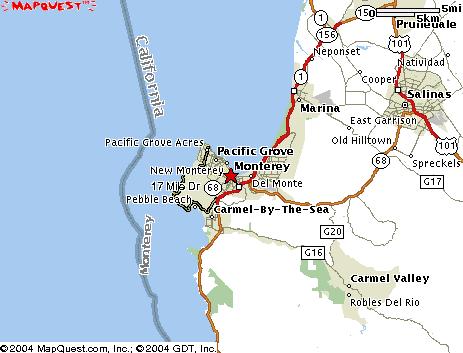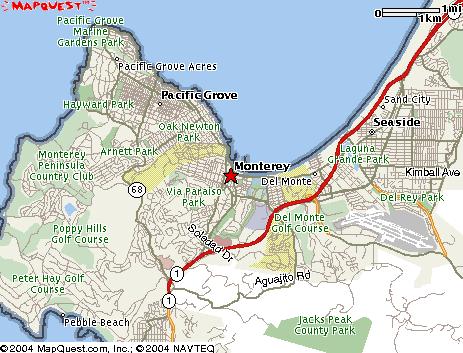 ---