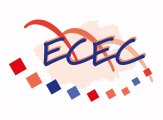 Aim
The aim of the European Concurrent Engineering Conference (ECEC) is to provide European Researchers with a forum, where they can discuss the latest developments linked to concurrent engineering with a special focus on European research projects. It aims to identify on a yearly basis the progress that has been made in Concurrent Engineering over the previous twelve months. Furthermore new trends in concurrent engineering research are highlighted so that each year the conference evolves along ongoing research lines linked at present to enhancing lean manufacturing methods. The ECEC conference helps the dissemination of information and exploitation of results from the research and technical development and provides a forum for the exchange of experiences in developing and implementing CE based solutions across the wide spectrum of manufacturing and engineering industries. The conference is targeted at industrial enterprises, industrial associations, universities and research institutions.
History
The ECEC conference started its life as an enhancement of a conference track of ESM 1988, which looked at the factory of the future. The first dedicated unnamed workshop was held as a standalone workshop alongside the ITEC 1993 conference, which was held at Wembley in the United Kingdom. The next event was called CEEDA as it fell under the umbrella of the University of Southampton. As the University of Southampton stopped the bi-annual event and we wanted to go on with a yearly event, the name was changed to CEE in 1996 and ECEC from 1998 onwards to emphasize the European connection. Thanks largely to the input from people of DaimlerChrysler and related companies the conference has carried on through the years.
In 2017 we changed the name of the event to the European Collaborative Engineering Conference keeping the acronym, but changing the focus.
ECEC is also special in its own right, as it is the only EUROSIS conference, which has a best paper award named after one of the founders of the event, who died in tragic circumstances, in a car crash, while returning home from ECEC2002 in Modena, Italy. His name is Steffen Schwarz. And it is an honour and a privilege for us to be able to award the authors of the best ECEC conference paper with this award named after him.
The ECEC conference was joined with the ISC conference in 2017.
Conferences
ECEC'2016, April 13-15, 2016, Plymouth University, Plymouth, United Kingdom

Was cancelled and papers transferred to ISC'2016

ECEC'2015, April 27-29, 2015, IST Campus, Lisbon, Portugal.
ECEC'2014, April 28-30, 2014, Novotel, Bruges, Belgium.
ECEC'2013, June 10-12, 2013, University of Lincoln, Lincoln, United Kingdom.
ECEC 2012, April 18-20, 2012, University POLITEHNICA of Bucharest, Bucharest, Romania
ECEC 2011, April 18-20, 2011, British Institute of Technology and Ecommerce, London, United Kingdom
ECEC 2010, April, 2010 UPV Gandia, Gandia, Spain

Was cancelled and papers transferred to ISC'2010

ECEC 2009, April 15-17, 2009, Novotel Brugge Centrum, Bruges, Belgium
ECEC 2008, April 9-11, 2008, University of Porto, Porto, Portugal
ECEC 2007, April 25-27, 2007, Delft University of Technology, Delft, The Netherlands
ECEC 2006, April 17-19, 2006, Athens Imperial Hotel, Athens, Greece
ECEC 2005, April 11-13, 2005, Universite Paul Sabatier, Toulouse, France
ECEC 2004, April 19-20, 2004, Huize Corsewarem, Hasselt, Belgium
ECEC 2003, April 14-16, 2003, University of Plymouth, Plymouth, United Kingdom
ECEC 2002, April 15-17, 2002, Democenter, Modena, Italy.
ECEC 2001, April 18-20, 2001, UPV, Valencia, Spain.
ECEC 2000, April 17-19, 2000, De Montfort University, Leicester, United Kingdom.
ECEC'99, April 21-23, 1999, University of Erlangen, Erlangen, Germany.
ECEC'98, April 26-29, 1998, University of Erlangen, Erlangen, Germany.
CEE'97, April 16-18, 1997, University of Erlangen, Erlangen, Germany.

Proceedings

FREE for download see above.

Individual files can be requested.

CEE'96, April 10-12, 1996, Robinson College, Cambridge, United Kingdom.

Proceedings

FREE for download see above.

Individual files can be requested

CEEDA 1994, April, 1994, Poole, United Kingdom

Proceedings

FREE for download see above.

Individual files can be requested

Concurrent Engineering Workshop, April 1993, Wembley, London, United Kingdom

Proceedings

FREE for download see above

Individual files can be requested
Feedback
Not yet linked
I would like to receive more information about the upcoming ECEC
conferences please put me on the EUROSIS mailing list
I would like to be involved in future ECEC conferences and would like to be
an IPC member, a track chair, an exhibitor, a tutorial giver
I would like to organise a future ECEC Conference
Sponsors of ECEC conferences (past and present)
Concurrent Engineering Links